Overview
NASDAQ OMX continues to expand its derivatives offerings with NASDAQ OMX FX Options, providing both retail and institutional traders with the opportunity to trade options on seven major foreign currencies.
NASDAQ OMX FX Options
Features and Functionality:
Easy to Trade:

Retail-focused and sized
U.S. Dollar-settled, rather than in underlying foreign currency
Trade in your foreign currency options approved brokerage account
European-style exercise, but can always be bought or sold prior to expiration

Easy to Understand:

Displayed similar to index options - moving the decimal two places to the right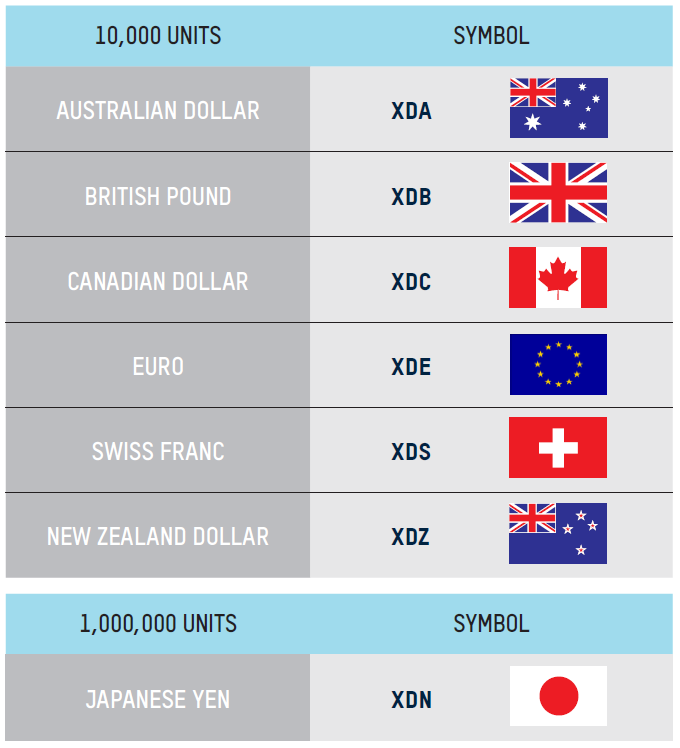 Getting Started
Diversify your portfolio with NASDAQ OMX FX Options today!
NASDAQ OMX FX Options are structured to be available for trading through any approved options account at a securities broker-dealer.
Contact your broker-dealer for more information.