Structured Products Data Solution
Overview
In November 2013, Nasdq and the Structured Products Association announced a joint effort to provide enhanced price transparency for issuers and investors.
Nasdaq's Fund Network (NFN) supports the highly reliable collection and widespread dissemination of daily price, dividends and capital distributions data for mutual funds, money market funds, unit investment trusts (UITs), annuities, 529s, alternative investment products, and structured products.
This well-established pricing system allows the Structured Products industry to supply institutions, the investing public and data vendors with unprecedented and timely transparency, for the very first time.
Key Benefits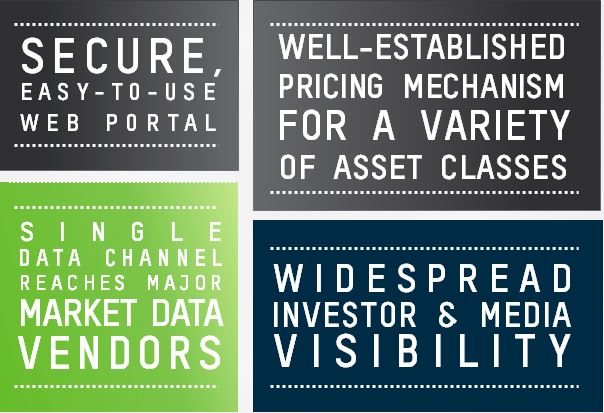 Supported Instrument Types:
Buffered Notes
Principal protected notes
Levered notes
Enhanced income notes
Access transactions
Tax-driven structures
Other - Certificates of Deposits
The accompanying Nasdaq Fund Network Data Service is a fixed format data feed that delivers real-time data to the news media and market data community.
Review additional details about the NFN product.