Market Quality Program
The Market Quality Program (MQP) is a groundbreaking proprietary market structure and incentive program developed to help enhance liquidity in the Exchange Traded Fund (ETF) marketplace. It is an optional listing program that provides ETF issuers the opportunity to incentivize Market Makers to improve the quality of the market and increase the liquidity in their products. Market makers will benefit from the program's quarterly rebate payments in exchange for a commitment to enhance the quality of the markets in registered ETFs.
Program Basics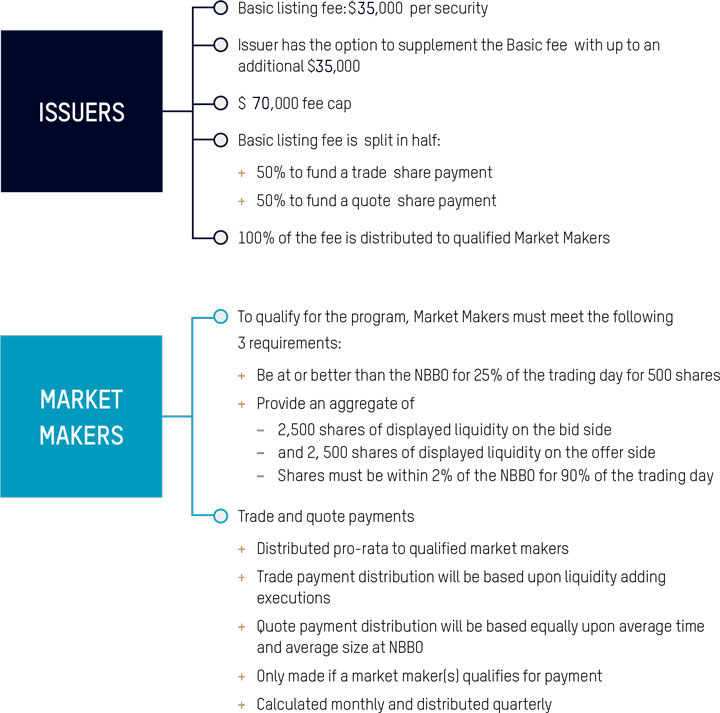 Benefits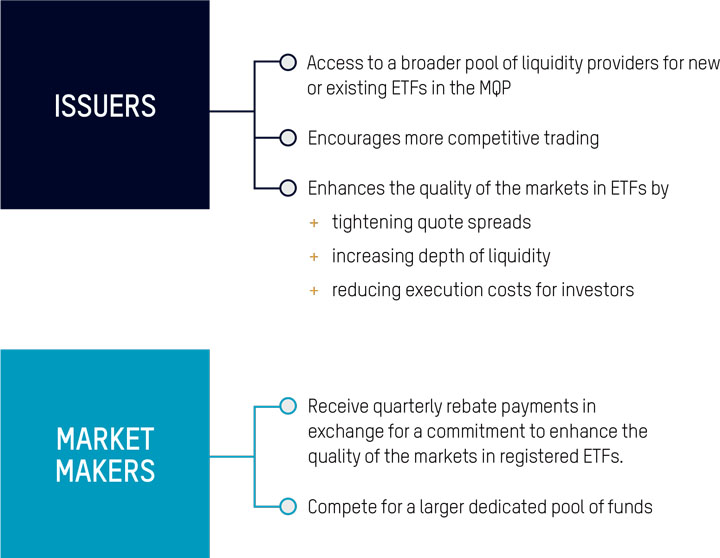 If you are interested in the Market Quality Program, please contact Bob Humbert at +1 212.231.5127.